A spirited family of people and brands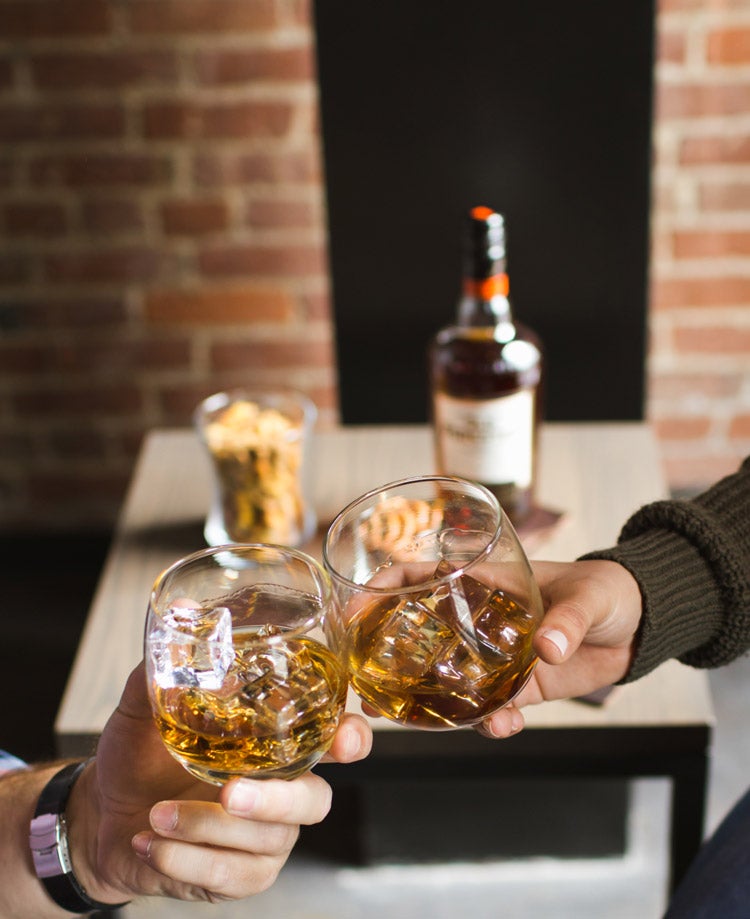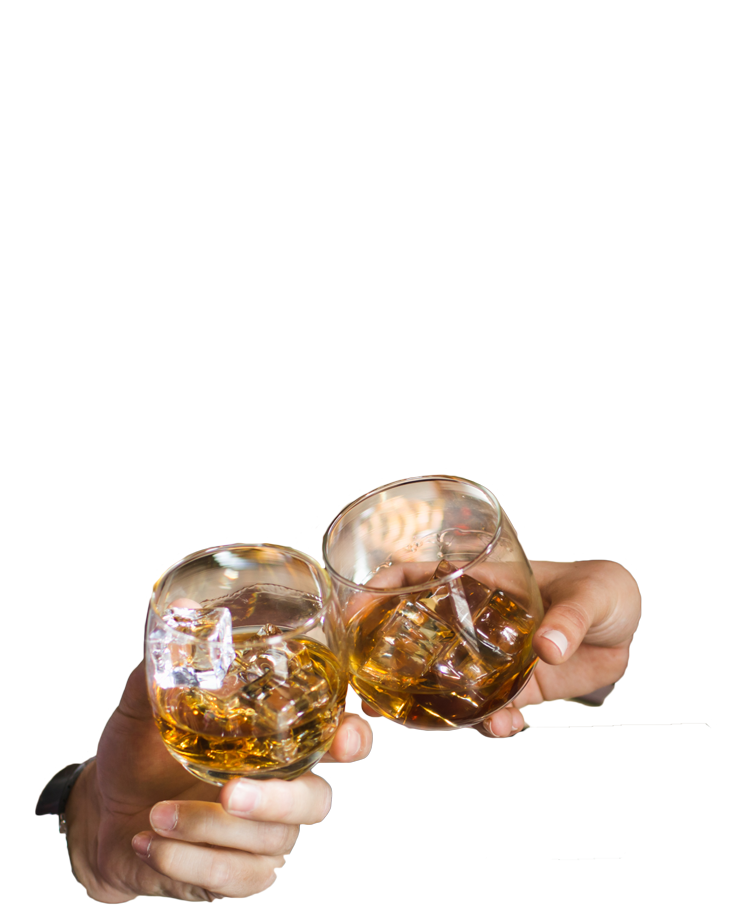 For more than 150 years, Brown‑Forman has enriched life by responsibly building fine quality beverage alcohol brands. We are crafters and coopers; all unique individuals united by a shared passion for our quality spirits and dynamic industry. Together, we share a common dedication to demonstrate and ensure there is Nothing Better in the Market.
Rich History
Discover Our Interactive Timeline
Brown‑Forman has navigated and thrived through 15+ decades of many industry, economic, and geopolitical shifts, from world wars and U.S. Prohibition, to recessions and global crises, walking out resilient for the better — yesterday, today, tomorrow, and for generations to come.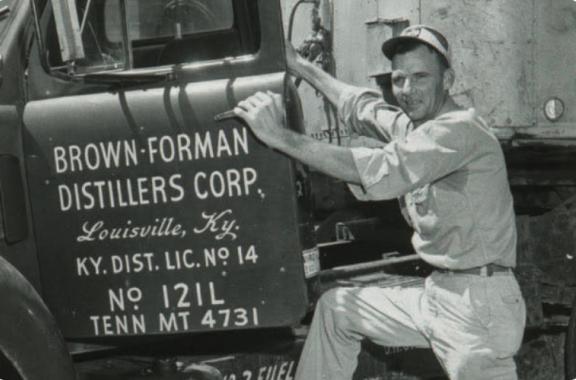 Deeply Held
Our Values
Working together towards our purpose of enriching life and to reach our highest ambition: "Nothing Better in the Market."
Always do the right thing.
Ensure that everyone can bring their best selves to work.
No one of us is as smart as all of us.
Every day we make it, we make it the best we can.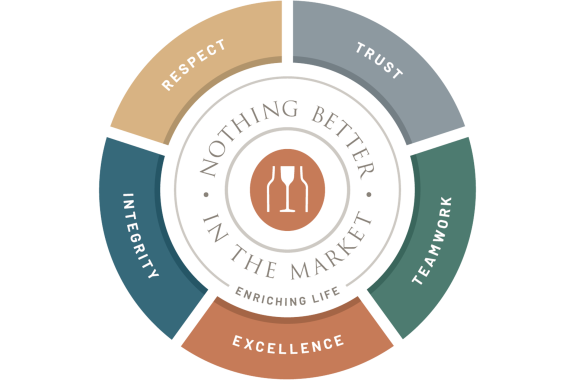 Where We Are Going
Our Strategic Priorities
Taking an integrated approach, many aspects of our company converge and are fundamental to our strategy.
Deliver top tier TSR through shareholder-friendly capital allocation and balanced investments to fuel growth.
Responsibly growing our brands and company while protecting and enriching the natural environment on which we depend.
Lead in Premium American Whiskey and increase focus on super-premium portfolio.
Actively create a responsible drinking culture to reduce alcohol-related harm, promote moderate consumption, respect the choice not to drink, and ensure responsible marketing of our brands.
Deliver balanced geographic growth with competitive routes to consumer.
Create an environment where leveraging diversity & inclusion occurs naturally, give us a sustainable marketplace advantage.
Empower our people to lead beyond their roles, rapidly develop new capabilities, and live by our timeless values.
Enriching Life in our communities through charitable contributions and employee engagement activities.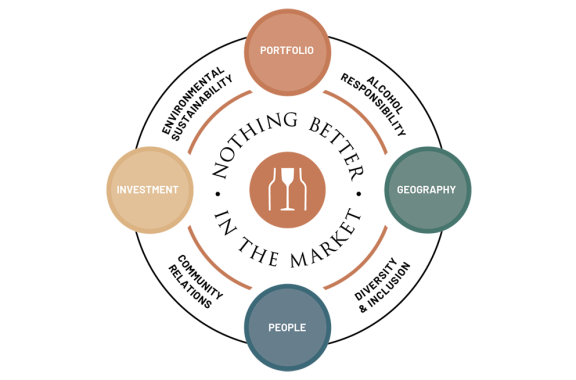 Who We Are
We are a company of dynamic people who produce, market, and sell fine spirits and wines.
Brown‑Forman and its portfolio of brands are supported by approximately 5,600 employees across six continents worldwide.
5th
largest global spirits company
The largest American-owned spirits and wines company and among the top 10 largest global spirits companies by value (IWSR 2022).
Brown‑Forman's portfolio of brands are sold in more than 170 countries worldwide.