We put our employees and our values at the forefront of all our decisions and actions, ensuring our employees feel safe and supported so they can make, market, and sell our products with the finest craftsmanship, quality, and care.
Bringing Your Best Self
Many Spirits, One Brown–Forman
We believe that an inclusive culture, one that values the diversity and unique perspective of each individual, allows us each to bring our best self to work and leads to greater teamwork, creativity, and trust. We strive every day to be better and do better as individuals, leaders, and teams. We do so with the knowledge that diversity is a strength, inclusion is the expectation, and success is the result.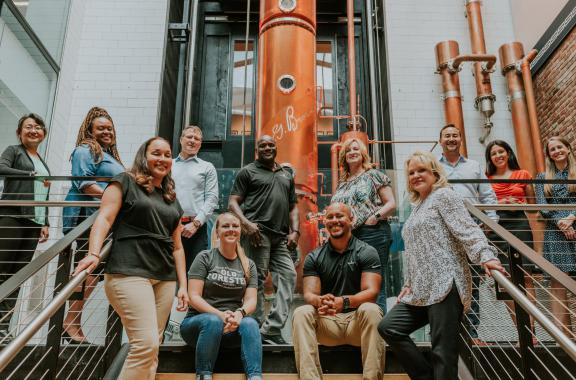 Cultivating a Caring Culture
We know that our strong culture is one of the many reasons people love working at Brown‑Forman. To help us understand what else makes Brown‑Forman a great place to work, and where we need to do better, we regularly conduct an all-employee engagement and enablement survey.
Global Employee Participation in the latest survey was up 4%.
Our employees say they are committed, loyal, and willing to go the extra mile.
Our employees believe they are in the right roles with the right resources to succeed.
EQUAL OPPORTUNITY
Enriching Life. Enriching Careers.
At Brown‑Forman, we craft products known for bringing people together. Our employees have made us what we are today and are the reason for our success. Do not just take our word for it. Brown‑Forman is consistently recognized as a Great Place to Work® in countries around the world.